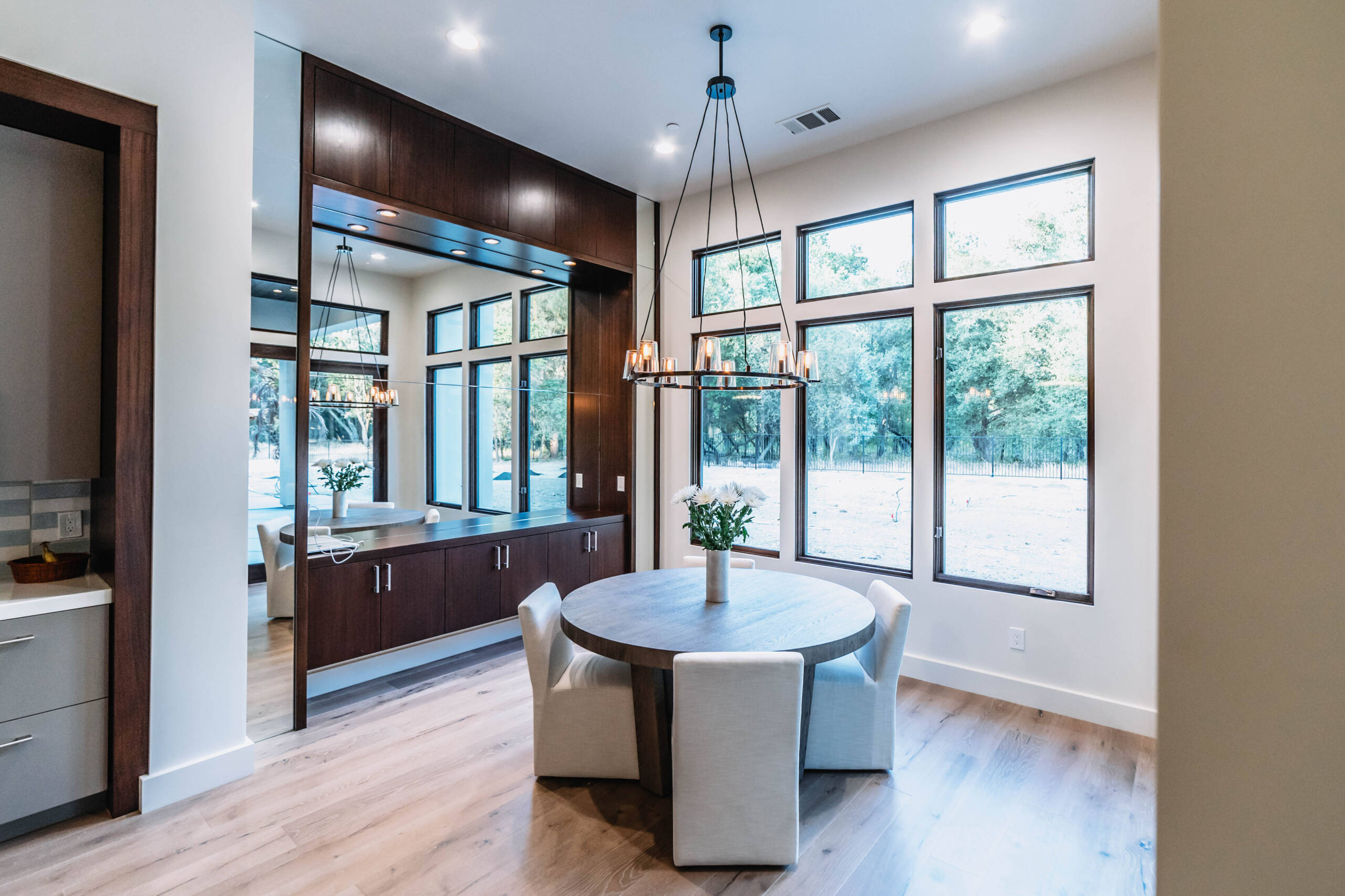 Looking to upgrade your home's storage solutions with custom cabinetry? With so many options available, selecting the perfect custom cabinetry can be challenging. However, you need not worry as we have got you covered. Here are some tips to help you choose the right custom cabinetry for your home.
ASSESS YOUR NEEDS AND AVAILABLE SPACE
Before selecting your custom cabinetry, assess your available space and your storage needs.
Identify the items you want to store and the storage space you have. Do you need cabinets for plates, glasses, pots, and pans, or a combination of items? Do you require storage space for linens, electronic equipment, or cabinetry to display decorative items? Identifying your needs ensures that your custom cabinetry fits perfectly, maximizes storage space, and enhances the overall home design.
CHOOSE A STYLE THAT COMPLEMENTS YOUR HOME
Custom cabinetry is versatile and can be designed to match any style, from modern to traditional. When selecting a style, consider your existing decor. The cabinetry should complement your home's style, not clash with it. Opt for raised panel doors or ornate details for a traditional home style. For a contemporary look, choose flat-panel doors with sleek hardware. Your custom cabinetry should ultimately reflect your personal taste and complement your home's aesthetic.
PICK QUALITY MATERIALS
The right materials are crucial in ensuring that your custom cabinetry lasts for years to come. Solid wood is a popular choice because it is durable and long-lasting. You can select from various wood species like maple, cherry, or oak, providing versatility in design.
Laminate cabinetry provides a more affordable option that is easy to clean. However, it may not be as durable as solid wood and may not last as long. Metal cabinetry is a modern choice that provides a sleek, industrial look to your home. Although it is durable and easy to clean, it may not be as warm and inviting as wood cabinetry.
CONSIDER THE FINISH
The finish of your custom cabinetry is also essential. It can impact the look and durability of your cabinetry. Stained wood finishes are popular because they showcase the natural beauty of wood and provide a warm, inviting look to your home. Painted finishes are another option that can provide a modern look and are available in a wide range of colors.
For a unique and rustic look, consider a distressed or antique finish. This type of finish is perfect for traditional or farmhouse-style homes and adds character to your custom cabinetry.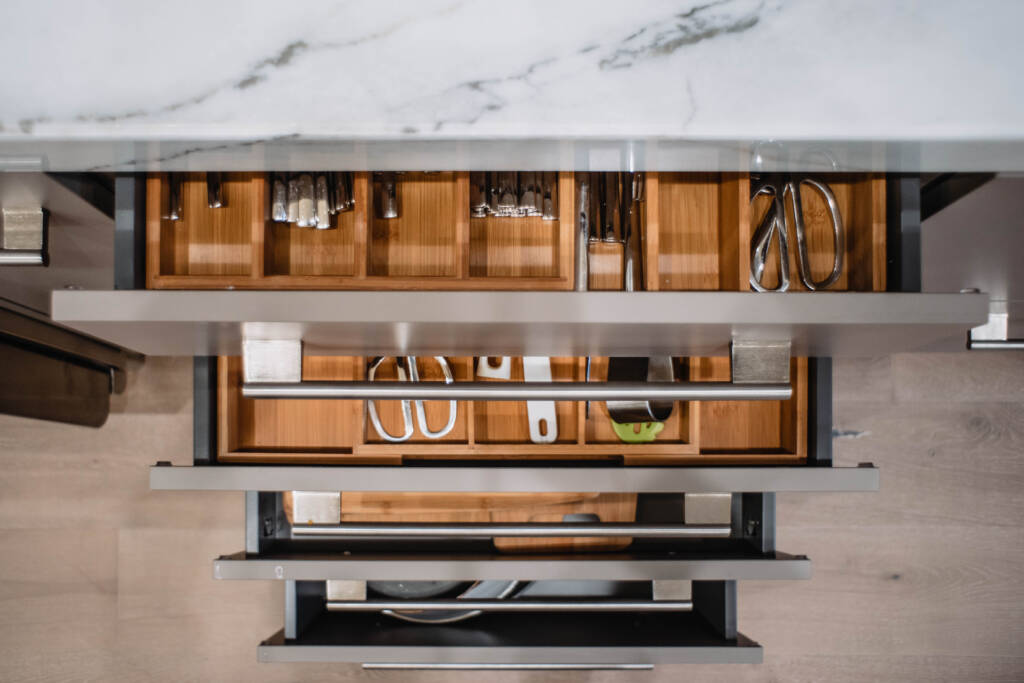 WORK WITH A PROFESSIONAL DESIGNER
Selecting the perfect custom cabinetry for your home requires working with a professional designer. They can help you choose the right materials, style, and finish for your cabinetry, maximize your storage space, and ensure that your custom cabinetry fits perfectly within your home.
At Millwork by Gamma, our project managers can provide references and a portfolio of our work to ensure that our style matches your vision. Our experienced designers can work with you to create a custom cabinetry design that meets your needs and reflects your personal style. We offer kitchen design consultations to help you choose the right materials and finishes for your cabinetry.
By working with a professional designer, you can create a functional and stylish custom cabinetry design that enhances your home's overall aesthetic. Contact us today to schedule a kitchen design consultation and get started on creating the custom cabinetry of your dreams!