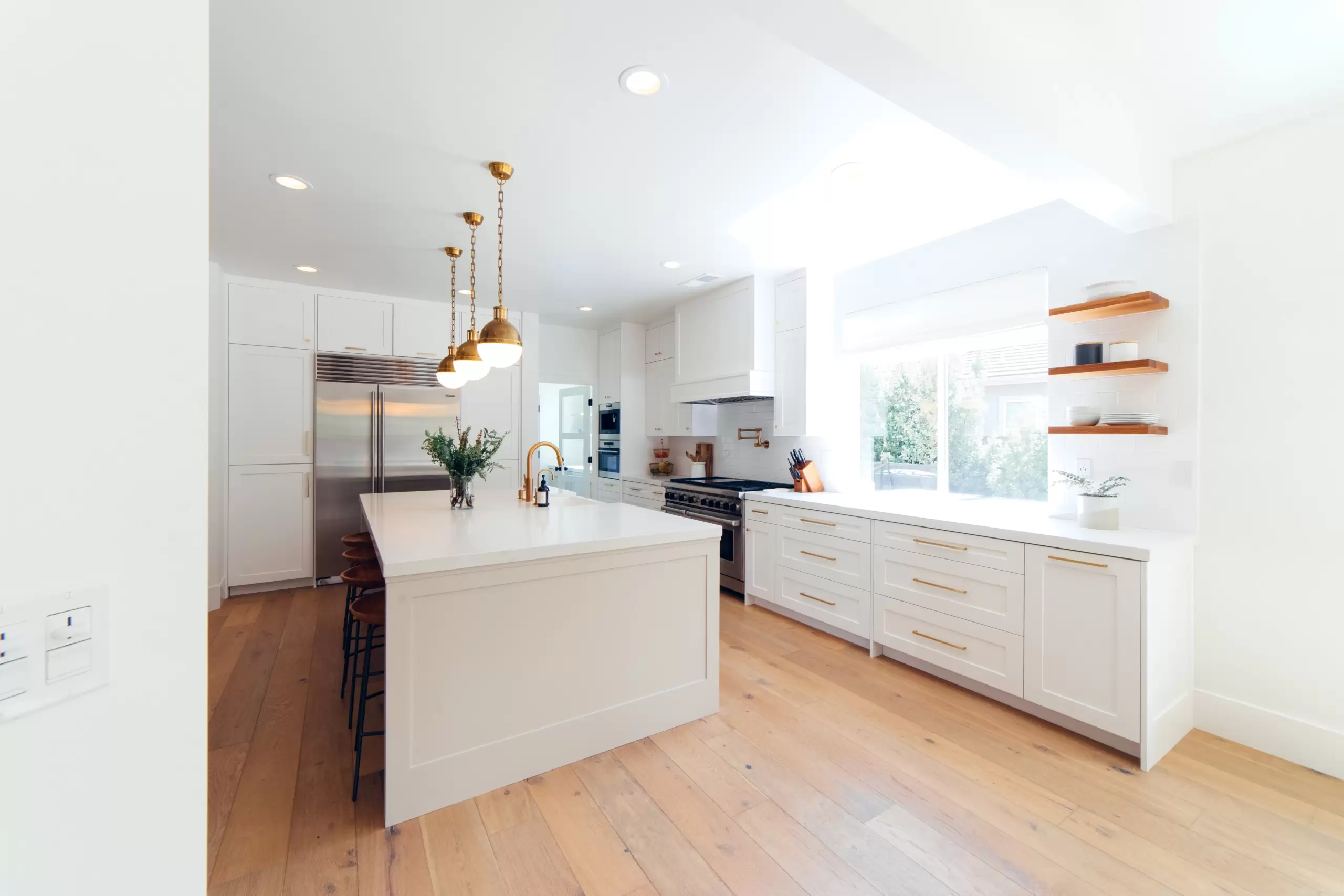 As the heart of the home, the kitchen has a significant influence on the potential buyer's perception of the entire property. A well-designed, functional, and aesthetically pleasing kitchen can effectively boost your home's resale value. Here are some essential kitchen upgrades to consider for a profitable sale.
UTILIZE SPACE EFFICIENTLY
The kitchen needs to be more than just visually appealing – it must also be practical and functional. One of the best ways to enhance the functionality of your kitchen is through efficient space utilization. Think about installing pull-out drawers, rotating shelves, or overhead hanging racks for pots and pans. These changes help create additional storage, declutter countertops, and make the kitchen appear larger, all of which are attractive to potential buyers.
INVEST IN QUALITY APPLIANCES
While it may seem like a significant upfront cost, investing in new, high-quality appliances can drastically increase the value of your kitchen. Modern, energy-efficient appliances not only give your kitchen a sleek, updated look but also attract eco-conscious buyers. Consider appliances with a stainless steel finish for a timeless, universal appeal.
UPGRADE YOUR COUNTERTOPS
The countertops are one of the most utilized areas in any kitchen, and upgrading them can significantly increase your kitchen's value. Materials like granite and quartz are popular choices because they offer a luxurious aesthetic, are extremely durable, and require little maintenance. While these materials may be pricier, they can substantially improve the resale value of your home.
ENHANCE THE LIGHTING
Effective lighting can transform your kitchen space, making it look brighter, larger, and more inviting. It's best to use a mix of lighting types. Ambient lighting provides general illumination, task lighting aids in food preparation and other kitchen tasks, and accent lighting highlights your kitchen's design features. Under-cabinet lighting, for instance, can significantly improve the mood and functionality of the kitchen.
OPT FOR A NEUTRAL COLOR PALETTE
A neutral color palette for your kitchen can attract a wider range of potential buyers. Neutral colors like white, grey, or beige make the space look clean and bright. They also provide a backdrop that allows potential buyers to envision their own belongings in the space. Plus, neutral tones never go out of style, offering a timeless appeal.
DON'T NEGLECT THE BACKSPLASH
A backsplash can act as a focal point in your kitchen. It protects your walls from spills and splashes, but also adds a significant design element. Choose materials like ceramic, glass tile, or natural stone that are easy to clean and add character to the space.
INCLUDE A KITCHEN ISLAND
If space allows, consider adding a kitchen island. It provides additional countertop space, storage, and can even be used for casual dining. An island improves the kitchen's functionality while also acting as a stylish centerpiece.
FINAL THOUGHTS
Remember, not all renovations will yield a high return on investment, so it's important to choose your kitchen upgrades wisely. A good rule of thumb is to invest in improvements that enhance both the kitchen's aesthetic appeal and its functionality. Ultimately, the kitchen is a major selling point for any home. By focusing your efforts here, you can greatly enhance your home's resale value.